Just searching thru out memories and I came across a list of updates that SE has done to FFXI.
Curious on the changes but then I read the second update announcement back in December 16, 2003 and read on top that the Maat level cap fight wasn't always around.
Huh.....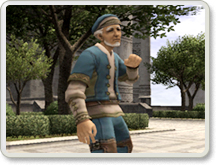 The level cap has been raised to 75.
To proceed beyond level 70, the final level cap quest "Shattering Stars" must be cleared.
http://www.playonline.com/comnewsus/200312162201.html